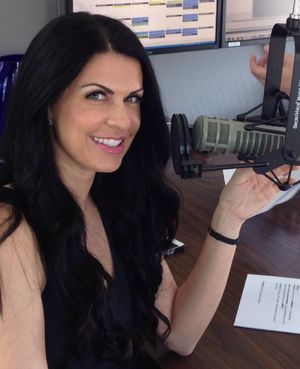 christa vincent, owner of daisy maids
with almost 9 years experience in customer service & management both in retail & the food industry my amazing husband finally convinced me it was time to retire & become a full-time mama. like most of us, even with all the "extra" time i had (do mom's ever have extra time?) washing my kitchen floors was rarely on my list of things to do 🙂 so… i outsourced. i called several chain & franchise cleaning services but they all wanted to charge me by the hour. if i learned anything managing teenage girls in a retail store, if you pay by the hour… people work by the hour. i just wanted one price to clean my house. was that too much to ask? plus every time i wanted a quote i had to walk a stranger through my house & watch them judge my cleaning efforts (or lack thereof). finally i settled on a small local crew. they did a nice job for the same price each time, but when they accidentally broke something (hey they're human) all i got was an "i'm sorry" note. i used them for a few years. my life changed dramatically & unexpectedly in 2003 including sending my sweet daughter off to kindergarten. i thought if she can do it, i can too! so i went to college. after one semester of marketing at the university of utah i was officially an "expert" on business & marketing lol. i came home from finals to find the cleaning crew hard at work. a light bulb went off in my head. i had a better way. in february of 2006 i started daisy maids. how hard could it be? i went to college right? it became my goal to create a new & better cleaning company.
here was my punch-list:
quality & accountability – i never really knew what was included in my cleanings, it changed a little each time. so i created cleaning check-lists that are completed & left after every cleaning.
a fair price – we charge by the job, not by the hour
no strangers judging – daisy maids offers free phone & email quotes
damage policy – if one of our crew members accidentally damages any item in a client's home they are required to fill out an incident report & contact the office immediately. if they follow these steps, daisy maids pays for repair or replacement, if they don't report it… they pay. this means our crew members will never be afraid to report an issue!
get a free cleaning quote - it's easy!
"*" indicates required fields